Do You Crochet?
Shirret rhymes with CROCHET ! Shirret IS CROCHET!
1- Cut old clothes into strips with my super fast method.
2- Baste or
SHIRR
them onto my special steel needle. 3- Make a chain stitch of twine on the needle's hook. Hold the needle in your hand the way I show you. 4- Pull fabric onto the stitch. You are Shirréting !!
See pictures below. Click the three bars at right that open the descriptions.

Crochet beautiful Luxury with FREE re-purposed fabric
FREE ! Crochet chic Hats, colorful hotMats, comfy small Bedside Rugs, Home Decor AND Beer Cozies! FREE !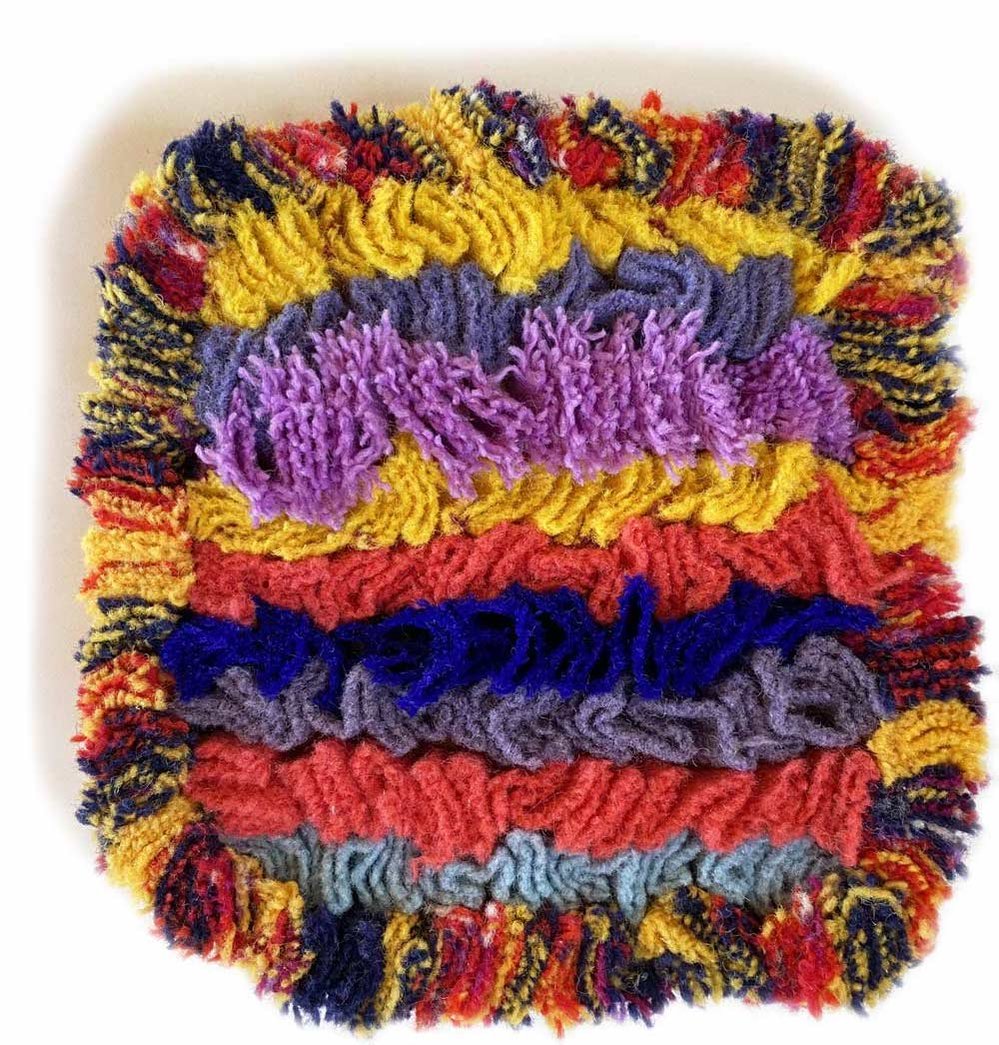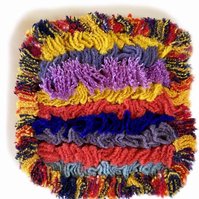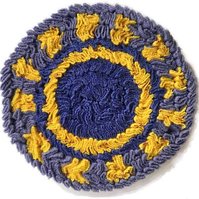 Two Basic Crochet stitches. No fancy ones. My Video Lessons show you Everything!
Shirret first row is an easy Chain Stitch. The rest of the piece is the basic double crochet stitch. No stopping, following hard patterns! 66,000 People have learned Shirrét™ with Louise McCrady's proven techniques and patterns, since 1930 and 1968.
Louise made up the word!
$7.99 for a month. It's easy to sign in and start now.

What's in the videos? All the basic things AND more for those who want more refinement and patterns. You can build your knowledge to fit your interest. You will succeed, for a lifetime of beautiful SHIRRét.
Step 1 Use my fast fold-and-cut layers method to cut scraps 3/4" wide. . . . Step 2 Use the Point on the special long needle to Baste along the middle of a strip, but you're not sewing. . . Step 3 Use the Hook on the special long needle to crochet a stitch of cord. . . Step 4 Pull a fold of fabric OVER the hook and ONTO the stitch. . . Voila! You Shirrét™ !
Subscribe to Our Newsletter
Sign up with your email address to receive news and updates.